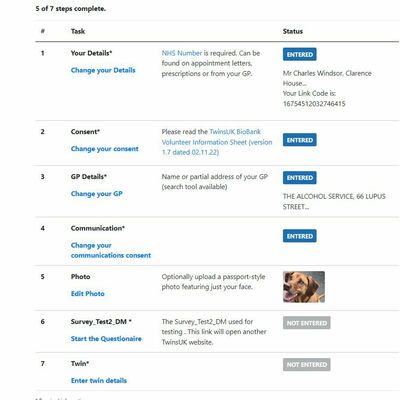 Medical Trial Registration
Admin View
Registering for a clinical trial involves ensuring consent, gathering information, validating where possible (e.g. GP practice, postcodes, telephone numbers, emails, NHS numbers). This example system also includes automatic email reminders and matching of twins.
Data security is paramount in designing, building and running this system.
No prizes for guessing where the look and feel comes from, most used site on 31st Jan?
Clinic staff have access to an Admin view of the data enabling search, edit, matching twins manually etc.
The fully completed data can be extracted for the main department database.
The technology used is primarily Rails, Bootstrap, Postgres with Python/Pandas running on a nginx/thin services on an CentOS virtual server.