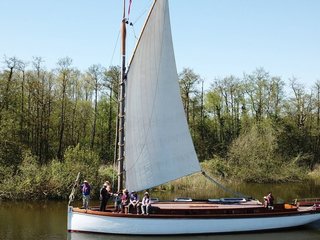 Olive South Walsham Broad
A leading database is used to store content. The database runs with multiple processes to improve performance.
Images and documents are held on the file system. Images are pre-processed before storing to a set of predefined sizes which enables the correct size image to be proved for the required look and feel (e.g. thumbnails for smartphones).
All data is backed up to other locations daily.
The Architecture is database and server neutral and is currently live with Microsoft SQL Server database on a Windows Server, PostgresSQL (very fast and advanced database) on several Unix Servers and SQLite database on a PC. Using Ruby Rails enables the database to be changed though configuration, without the need to change any code.